Real World Martial Arts
by Urb@nComb@t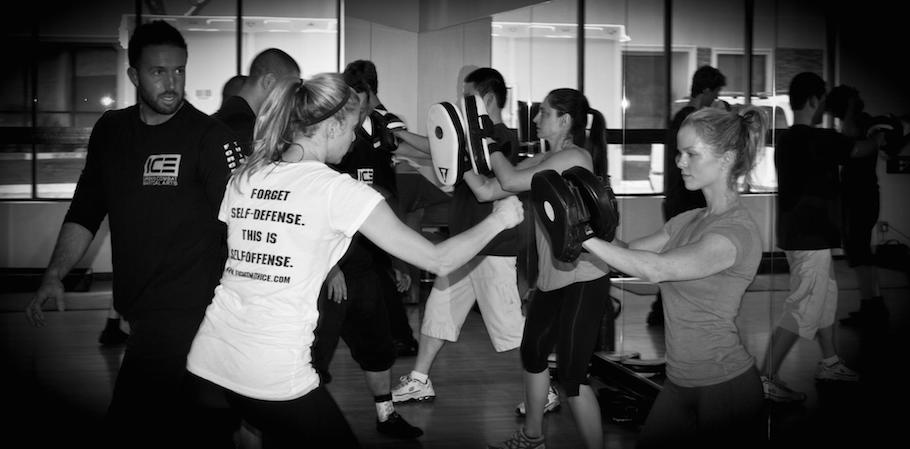 If you were faced with a threatening street altercation or a violent attack, would you know what to do? Are you prepared to defend yourself or your family? Don't wait to find out.
ICE Urban Combat presents "Real World Martial Arts," a training event focused on developing fighting skills for real-world street application. This is not Karate, Tae Kwon or MMA. Join ICE Urban Combat for our 2-day seminar to learn the critical skills and tactics needed to gain the upper hand and turn self-defense into self-OFFENSE. Not only will this be a valuable learning opportunity, but it will be an awesome workout as well!
Join us for this innovative seminar/workshop that will focus on teaching you the key aspects of the highly explosive ICE Urban Combat Martial Arts fighting system. Learn critical skills that will enable you to abruptly and efficiently end a threatening street altercation or violent attack. Turn the hunter into the hunted.
At this event you will learn important tools such as:
Efficient striking that will abruptly end the threat.
How to immediately gain the upper hand BEFORE the altercation even begins
Why blocking is ineffective and how to apply a much more dominant concept
How to utilize trapping skills to control your opponent in close range
How to fight in all positions, from standing to the ground
Learn the science behind superior body positioning.
How to develop low-line kicks that will fold your opponent in half.
How to shut down a knife attack… and much more!
And ladies! ICE is becoming increasingly more popular with women, so don't hesitate to try it out. Because our system does not rely on strength or size, it is therefore universally effective. Not to mention, it happens to be a very motivating and completely different type of workout.
Here's the thing… most martial arts systems and styles are incomplete and outdated, and therefore ultimately cannot prepare you for real violence in today's society. But ICE Urban Combat utilizes the mechanical advantages of science to develop the most efficient and advanced fighting skill set on the planet. With ICE, you'll learn how to think and fight DIFFERENTLY…
Our training teaches you how to recondition your instinct, therefore giving you the upper hand not only against the average street thug, but also against an attacker who may also be trained in martial arts or fighting. When you're attacked, there's no time to plan or think about which technique you will use or what counter you will select. Rather, instinct will take over. But the human instincts we were born with are neither efficient nor dominant. Besides, everyone else has them too. So we focus on reconditioning our instinct… that way when we are tested for real, our responses will be direct, explosive and destructive. Learning from ICE will prepare you to shut down any attacker(s) regardless of their size, strength or skills. Join the movement… or get left behind.
Event details
Must be at least 15 years of age to attend.
When
Saturday and Sunday May 30-31
9:30am-12:30pm each day
Where
California State University, Channel Islands
One University Drive; Camarillo, CA 93012
Malibu 100 Hall
Cost
$69 for Sunday
parking passes are included in the ticket price
What to wear
athletic clothes and shoes
What to bring
Questions?
Email us at train@fightwithice.com or call 310-614-9007.
We look forward to training with you!
Purchase Tickets Now!
[paypalpromo id=6]