Destructive Punching Clinic!
by Urb@nComb@t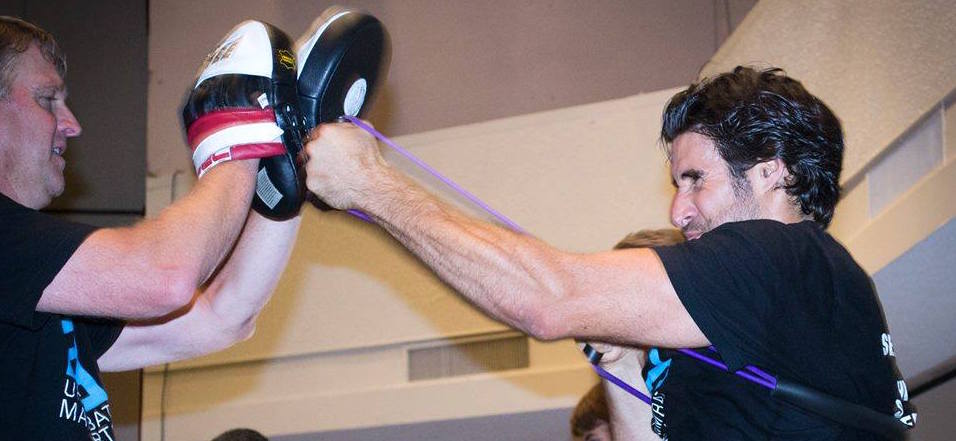 Give yourself an edge! Join us on October 17th and learn how to throw destructive punches designed to quickly and abruptly end a street altercation or violent attack. Some people can hit fast. Some can hit hard. But few can do BOTH with total efficiency. We can. ICE Urban Combat will teach you how. Our explosive punching is one of the things that has given us a name and with very good reason. You don't need to be big or strong. You don't need to be a great athlete. You just need a willingness to learn and sweat a little. Join us on October 17th…
During this two-hour training clinic you'll learn the mechanics behind our explosive punching skills through a combination of demonstration, detailed instruction and plenty of drilling. At ICE Urban Combat: we think differently, we fight differently and we punch differently. You'll find out just how critical the elements of timing, precision and body alignment are. And even better, you'll find out just how effective YOU can be with a little bit of properly focused training. Ladies too! ICE is becoming more and more popular with women, so don't hesitate to join in on the fun. Prepare to learn. Prepare to sweat. Prepare to gain an edge. Join us on October 17th!
Details
Where: Seven Oaks Fitness Center (141 Triunfo Canyon Rd., Westlake Village, CA)
When: Saturday, October 17th from 10:00am to 12:00pm
Cost: $39 per person, $59 for two
What to wear: athletic clothes and athletic shoes
What to bring: water bottle and sweat towel(optional)
[paypalpromo id=7]
[paypalpromo id=8]