Jeet Kune Do Online Training Classes – Boston, Houston, Seattle & Boise
by Urb@nComb@t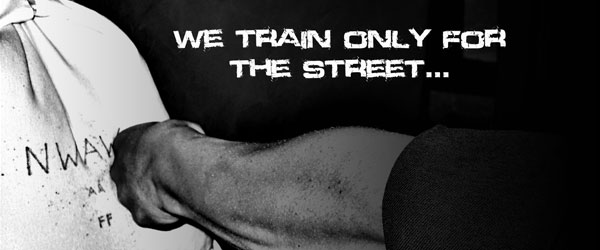 Jeet Kune Do Online, That's Right Online
Learn Jeet Kune Do online! Everyone should have the ability to defend themselves in a real street altercation. All around the world, no matter where you are from, bad things happen. Ultimately, the streets are never really safe. But these days, the problem is that most people wait until something bad happens to them before starting some training. Do not be the next victim. Do not be the next statistic. It's now easier than ever to develop the skills you need in order to protect yourself, your family, your friends, and even innocent strangers that become prey to all the criminals and thugs of the world.
When you learn Jeet Kune Do online, you will instantly give yourself a huge edge in a violent street attack. Your confidence will be high. Your approach will be different. And therefore, the result will be different. It will be the attacker who will be face down on the concrete… not you. Our fighting system is the most efficient, explosive and aggressive system in the world. Most martial arts, however, cannot prepare you for the intensity and high stakes of real-world, violent, life-threatening street combat situations. Do not be fooled by elaborate sales pitches from traditional martial arts styles or even military or law enforcement based "self-defense" systems that claim to have "devastating" or "lethal" techniques. Most of these systems just do a lot of talking. But we here at ICE Urban Combat prefer to let our actions speak louder than our words. Our fighting system has given thousands of people the skills and confidence they need to shut down would-be attackers and feel safe in their everyday lives.
You can learn Jeet Kune Do online right here at the ICE Urban Combat worldwide virtual training center! This street combat martial art, created by legendary Bruce Lee, provides the framework for the ICE Urban Combat system. Chief instructors and co-creators, Brandon and Jared Schmelter, boast a combined 50 years of martial arts experience at the highest level, including countless hours of intense training under top Bruce Lee protégés.
As crime rates rise, you must do something about it. It's time to take the initiative. ICE Urban Combat delivers cutting-edge Jeet Kune Do online right at your fingertips! Our online training programs are locked and loaded, packed with full length, premium video lessons taught directly by expert instructors (Brandon and Jared Schmelter), easy-to-follow practice routines, a support forum, progress tracking, coaching tips, and even personal feedback from instructors to monitor your progress! So, what are you waiting for? Take the first step towards unshakeable inner confidence. Get started today for Jeet Kune Do Houston, Jeet Kune Do Boston, Jeet kune do San Diego, and Jeet Kune Do Boise.
We offer Jeet Kune Do Houston, Jeet Kune Do Boston, Jeet kune do San Diego, Jeet Kune Do Boise and Jeet Kune Do Seattle services by expert trainers. Moreover, we provide online training as well. Come and feel the experience.
When you learn Jeet Kune Do Online from ICE Urban Combat, you'll have the confidence that you can end a street fight in five seconds or less.