Learn Best Martial Art for Self Defense
by Urb@nComb@t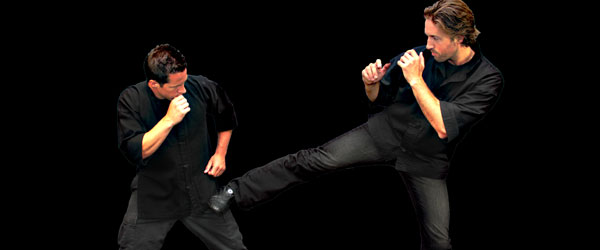 Want to learn self defense online?
We have something even better, something much more lethal and aggressive. We call it "self-offense." This is the science of street fighting. Wouldn't it be great to have self confidence no matter where you go or what situation you are in?
ICE Urban Combat is an online martial arts training center that delivers a cutting edge, tried and tested, street fighting system that will work no matter how big your attacker is or how small you are. ICE Urban Combat creators, Brandon and Jared Schmelter, have over 50 years of combined experience in various martial arts, including boxing, kickboxing, Jeet Kune Do, and Jiu Jitsu. They have spent years streamlining their system, taking away everything that does not work and bettering what does. They have formulated a system so simplistic and so efficient that you will be amazed and wondering why other martial arts styles and systems haven't caught on. You get to know what the real self defense system is.
If you want to learn real & best martial art for self defense, don't waste your time or money going to second rate schools. After all, this is your life we are talking about. Our system of "self-offense" will absolutely give you the upper hand in a violent street altercation. You will develop cut-throat efficient striking that will viciously and immediately end any physical altercation. Moreover, you will get to know what the real martial art is all about while learning at home. We will teach you how to fight in all positions, from standing to the ground. When you aggressively learn self defense with us, you will also develop explosive speed and power with precision and accuracy. No other system of martial arts compares to the mechanical advantages that ICE Urban Combat delivers. Don't be fooled by other hand to hand combat or law enforcement defensive tactics systems. They simply don't work.
There is a science to street fighting, and Brandon and Jared Schmelter are the only instructors who figured out the formula. Learn self defense at home the ICE Urban Combat way: by thinking and moving aggressively, turning the hunter into the hunted. And now you can learn it all from the comfort of your own home! Receive feedback from instructors to enhance your training and hone your skills. Learn best martial art for self defense and protect yourself.
Start your journey to inner self-confidence and the true ability to destroy any street attacker in five seconds or less.
Trackbacks for this post