Online Martial Arts
by Urb@nComb@t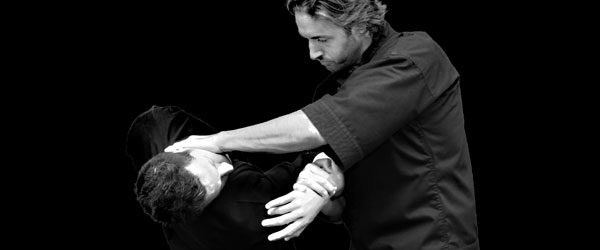 Looking for the most street lethal online martial arts training in the world?
ICE Urban Combat has earned that title. Find out why law enforcement agencies, security professionals, celebrity bodyguards, and executive protection pros around the world have trusted the ICE Urban Combat street fighting system time and time again.
This is not Karate or Kung Fu. This is not Wrestling or Brazilian Jiu Jitsu. This is not Mixed Martial Arts or military-based pseudo self-defense. ICE Urban Combat Martial Arts is a no-nonsense, scientific, efficient and violent fighting method that is designed to crush not only the average street criminal, but also any other type of trained martial artist.
At our renowned Los Angeles area training facility, we've given thousands of individuals the tools and confidence they need to destroy would-be attackers and feel safe on the streets. Don't live in the Los Angeles area? No problem! That's why we've taken our elite fighting system and gone global with it. Online martial arts training has never been easier.
You can learn the secrets and the science behind the world's most dominant street martial art… all from the comfort of your own home! You can get all the benefits of the ICE Urban Combat system by learning directly from expert instructors and co-creators Brandon and Jared Schmelter (50 years of combined martial arts experience at the highest level and 2nd generation Bruce Lee students).
The ICE virtual training center provides you with full length, easy-to-follow, premium video lessons, practice routines to ensure progress, a chat forum where you can meet other ICE members and locate local training partners, a coaching corner where Brandon and Jared will give you fresh training tips regularly, and the very popular Video Feedback feature that allows students to get direct critique and guidance from instructors.
Your search for online martial arts training stops here. While our competitors come at you hard with their elaborate sales pitches, we simply allow our fighting system, our abilities and our product to speak for themselves. We're so confident in our training programs that we'll let you join for FREE so you can get a taste for yourself.
Start your free trial today!
What are you waiting for? Join the movement… or get left behind.
Trackbacks for this post